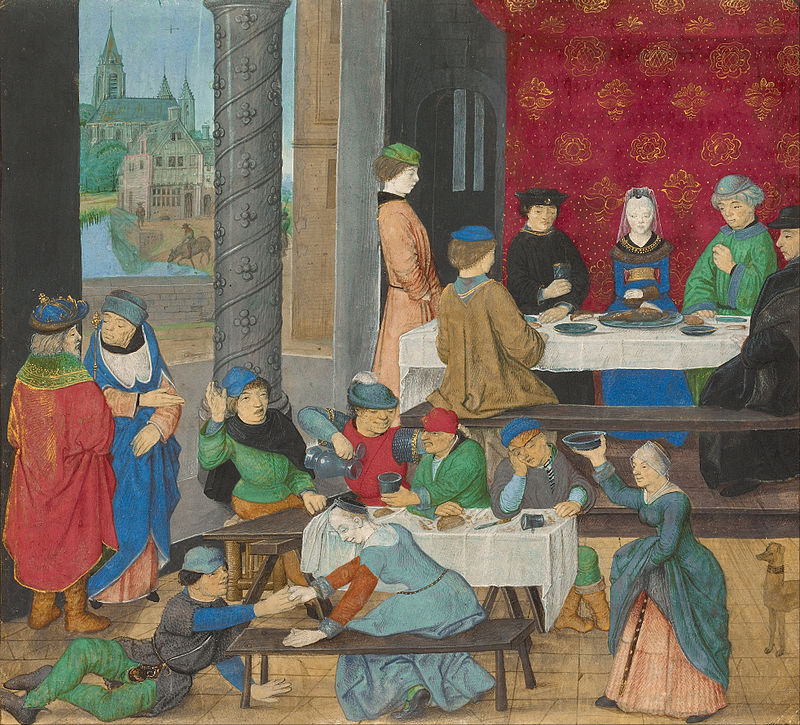 In this slightly belated Father's Day episode, we return to the snarky wit of Walter Map as he explains why it's so hard to be the man of the house.
Today's Text
Map, Walter. De Nugis Curialium. Translated by Montague R. James, historical notes by John Edward Lloyd, edited by E. Sidney Hartland, Cymmrodorion Record Series, no. 9, Honourable Society of Cymmrodorion, 1923.
References
Jones, Kathleen W. "Mother's Day: The Creation, Promotion and Meaning of a New Holiday in the Progressive Era." Texas Studies in Literature and Language, vol. 22, no. 2, Summer 1980, pp. 175-196. JSTOR, www.jstor.org/stable/40754605.
Audio Credit: Young Frankenstein. Directed by Mel Brooks. 20th Century Fox, 1974.
Image Credit: Detail of a feast from a Flemish Prayer Book (15/16c). Wikimedia Commons.