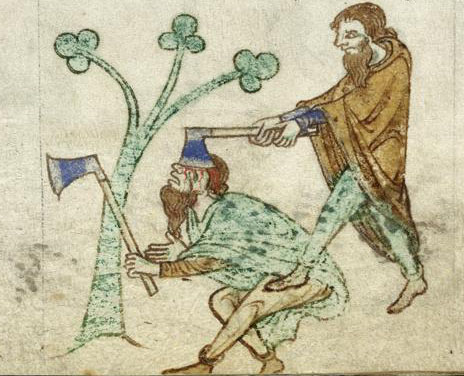 We return from an unplanned semester hiatus with the third installment of our Medieval True Crime miniseries, continuing to explore the 13th-century coroner's rolls of rural Bedfordshire (plus one item from 14th-century Essex), as well as muse on why murder narratives so monopolize our mysteries and how murder was defined in medieval England.
Today's Texts
Gross, Charles, editor. Select Cases from the Coroners' Rolls, A.D. 1265-1413, with a Brief Account of the History of the Office of Coroner. Bernard Quarithc, 1896. Google Books.
References
Image Credit: Detail of one man attacking another with an axe, from British Library Royal 13 B VIII f. 28.