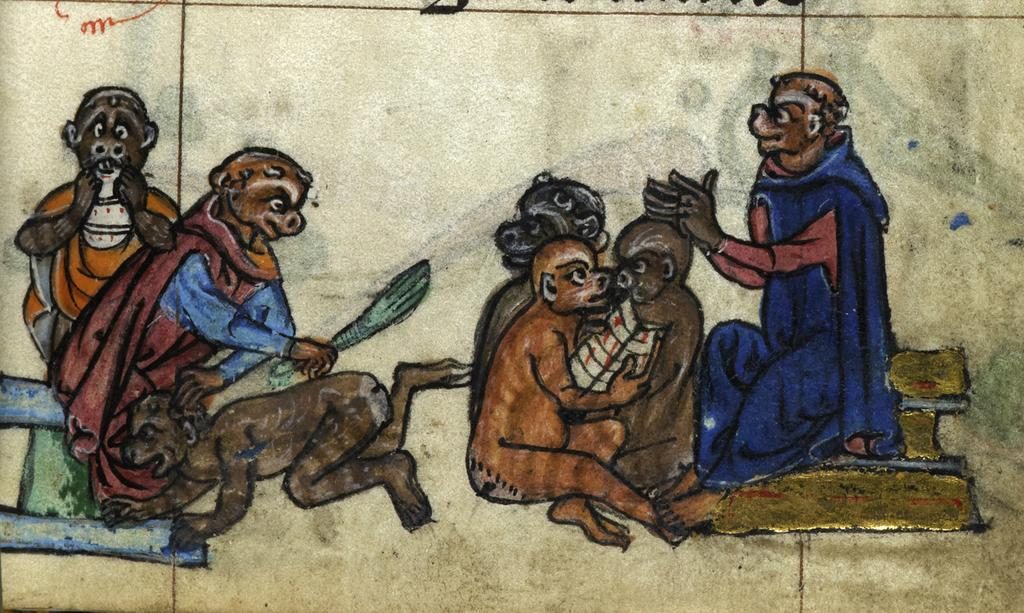 In this episode, we celebrate the start of a new school year with a return to Eberhard the German's Laborintus and learn more about the trials and tribulations of teaching medieval schoolchildren.
This episode's text:
Eberhard the German. "The Laborintus of Eberhard: Rendered into English with Introduction and Notes." Trans. Evelyn Carson. Diss. Cornell University, 1930.
References:
Universities in the Middle Ages. Hilde de Ridder-Symoens, editor. 1992. A History of the University in Europe, vol. 1, Cambridge UP, 1992-. Especially Chapter 7: "Student Education, Student Life" by Rainer Christoph Schwinges, pp. 195-243.
Image: Schoolroom of apes. Detail from BL Stowe MS 17, f. 109r.