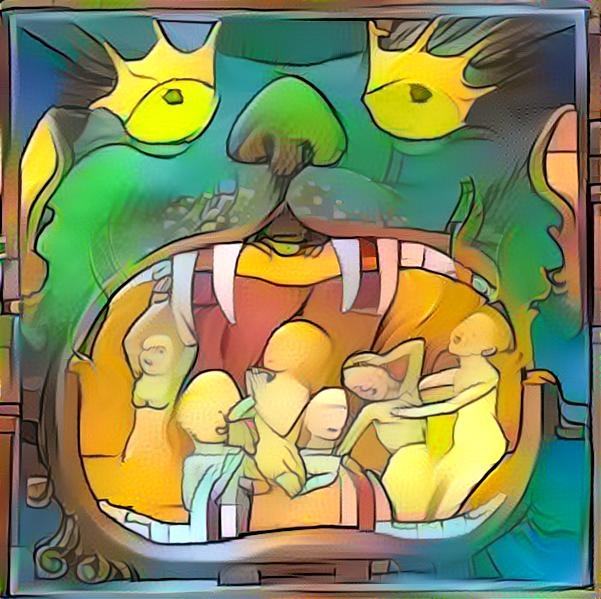 It's Election Day in the U.S.A., and here's a quick little tale of the election of an 11th-century bishop from Symeon of Durham to take our minds off of the horrible, horrible anxiety of the day!
This Episode's Text:
Simeon of Durham. Simeon's History of the Church of Durham. Trans. Joseph Stevenson. Church Historians of England. Vol. 3, pt. 2. London: Seeley's, 1855. 619-711. [Available at Google Books.]
References:
Symeon of Durham. Libellus de exordio atque procursu istius, hoc est Dunhelmensis, ecclesie: Tract on the Origin and Progress of this the Church of Durham. Ed. and Trans. David Rollason. Oxford: OUP, 2000.
William of Malmesbury. Gesta Pontificum Anglorum: The History of the English Bishops. Vol. 1, edited and translated by M. Winterbottom with R.M. Thomson, Clarendon Press, 2007.
Image: Detail of a hellmouth from the Hours of Catherine of Cleves (ca. 1440), Morgan MSS M.917, f. 97r, as processed by the Deep Dream Generator.