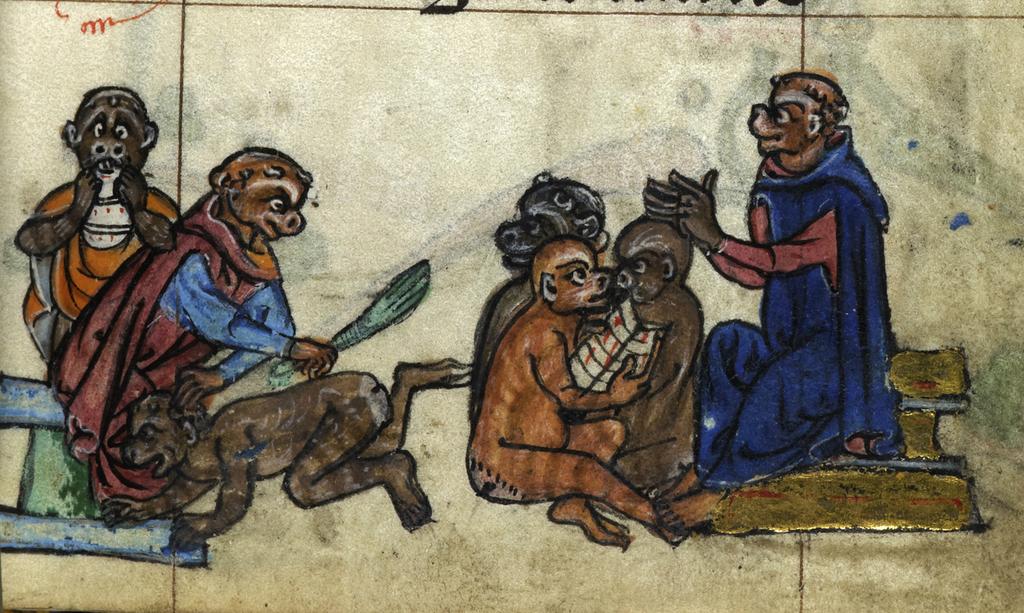 This episode we return to the Lanercost Chronicle (and a bit of Capgrave's Chronicle) to get some serious history concerning the fall of the last native prince of Wales, before getting some a less serious dinner party anecdote about a couple of monkeys. Much hand-wringing is also given to the appropriate pronunciation of the name Llewellyn/Llywelyn.
Today's Text
The Chronicle of Lanercost: 1272–1346. Translated by Herbert Maxwell, James Maclehose and Sons, 1913. (Available at archive.org.)
Capgrave, John. The Chronicle of England. Edited by Francis Charles Hingeston, Longman, Brown, Green, Longmans, and Roberts, 1858. Google Books.
References
Audio credit: "The Monkeys." The Kids in the Hall, season 5, episode 12, Broadway Video International, 8 Feb. 1995.
Image credit: Detail of apes at school, British Library, Stowe MS 17, f. 109r.