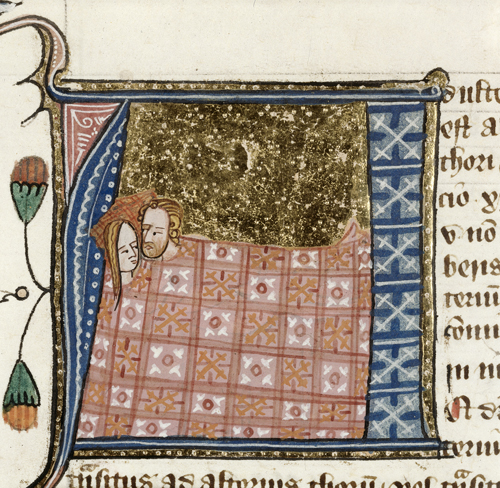 This episode, we return to the Lanercost Chronicle for some examples of clergy behaving in some unclergylike ways, with a particular look at the decline and fall of clerical marriage in the medieval church.
This Episode's Texts:
The Chronicle of Lanercost: 1272–1346.

Trans. Sir Herbert Maxwell. Glasgow: James Maclehose and Sons, 1913. (Available at

archive.org

.)

Ordericus Vitalis.

The Ecclesiastical History of England and Normady.

Vol. 4. Trans. Thomas Forester. London: Henry G. Bohn, 1856. (Available at

Google Books

.)
References:
Brooke, C.N.L. "Gregorian Reform in Action: Clerical Marriage in England, 1050-1200." Cambridge Historical Journal 12.1 (1956): 1-21.
Frazee, Charles A. "The Origins of Clerical Celibacy in the Western Church." Church History 57 Supplement: Centennial Issue (1988): 108-126. Reprinted from Church History 41 (1972): 149-167.
McLaughlin, Megan. "The Bishop in the Bedroom: Witnessing Episcopal Sexuality in an Age of Reform." Journal of the History of Sexuality 19.1 (Jan. 2010): 17-34.
Image: Detail depicting the sin of adultery from British Library MS Royal 6 E VI f. 61.