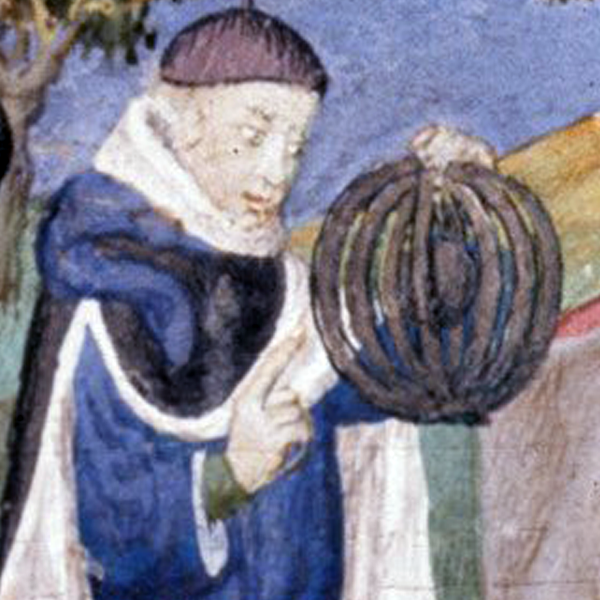 We conclude our miniseries comparing the legends to the real life of Gerbert d'Aurillac: mathematician, pope, and alleged magician. Today's variant of the Dark Legend comes from Walter Map, and we follow that with a look at the historical Gerbert's contributions to science.
Today's Texts:
Map, Walter. De Nugis Curialium. Translated by Montague R. James, historical notes by John Edward Lloyd, edited by E. Sidney Hartland, Cymmrodorion Record Series, no. 9, Honourable Society of Cymmrodorion, 1923.
Gerbert d'Aurillac. The Letters of Gerbert with His Papal Privileges as Sylvester II, translated and edited by Harriet Pratt Lattin, Columbia UP, 1961.
References:
Abelard, Peter. Dialectica. Part 4. The Logic Museum, 25 May 2014, www.logicmuseum.com/wiki/Authors/Abelard/dialectica/Pars_4
Allen, Roland. "Gerbert, Pope Sylvester II." The English Historical Review, vol. 7, no. 28, Oct. 1892, pp. 625-668. Google Books.
Brown, Nancy Marie. The Abacus and the Cross: The Story of the Pope Who Brought the Light of Science to the Dark Ages. Basic Books, 2010.
Mann, Horace K. "Sylvester II" In The Lives of the Popes in the Early Middle Ages, vol. 5, B. Herder, 1910, pp. 1-120. Google Books.
Image: Detail of an astronomer holding an armillary sphere, from British Library Royal MS 20 B XX, f. 3 (via Wikimedia Commons)