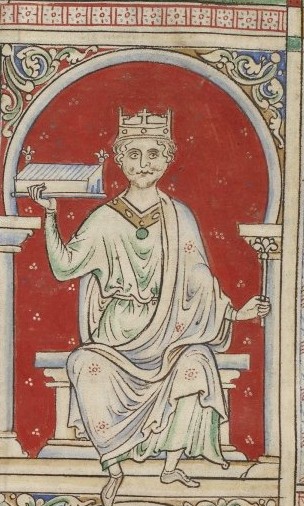 This episode, we explore a character analysis of an unpopular leader, as William of Malmesbury explains how the virtues of William Rufus transformed into his greatest vices. Along the way, we also learn why pointy shoes are indicators of moral degradation.
Today's Texts:
William of Malmesbury. Chronicle of the Kings of England. Edited by J.A. Giles, translated by John Sharpe and J.A. Giles, George Bell & Sons, 1895. Google Books.
Orderic Vitalis. The Ecclesiastical History of England and Normandy. Vol. 2. Translated by Thomas Forester, Henry G. Bohn, 1854. Google Books.
References:
Barlow, Frank. William Rufus. Yale English Monarchs, Yale UP, 2000. First published by Methuen London, Ltd., 1983.
Disraeli, Isaac. Miscellanies of Literature. Revised ed., vol 1, Baudry's European Library, 1840. Google Books.Gransden, Antonia. Historical Writing in England. Cornell UP, 1974.
Jolliffe, J.E.A. Angevin Kingship. Adam and Charles Buck, 1955.
Schütt, Marie. "The Literary Form of William of Malmesbury's 'Gesta Regum.'" The English Historical Review, vol. 46, no. 182, Apr. 1931, pp. 255-260. JSTOR,https://www.jstor.org/stable/552950.
Shapiro, Susan C. "'Yon Plumed Dandebrat': Male 'Effeminancy' in English Satire and Criticism." The Review of English Studies, New Series, vol. 39, no. 155, Aug. 1988, pp. 400-412. JSTOR, www.jstor.org/stable/516769.
Image: William Rufus, as drawn by Matthew Paris (via Wikimedia Commons)
The Medieval Death Trip Christmas Playlist on Spotify: https://open.spotify.com/playlist/5EmlXCdeLV3HPmspb0I9AX?si=xLAmcPy5T-ORU_5xIvvyzg