We're back from our unplanned end-of-term hiatus. In this episode of Medieval Death Trip, we hear the Warenne Chronicle's account of how as King of England, William Rufus dealt with rebels and how his own death was foretold in signs and visions.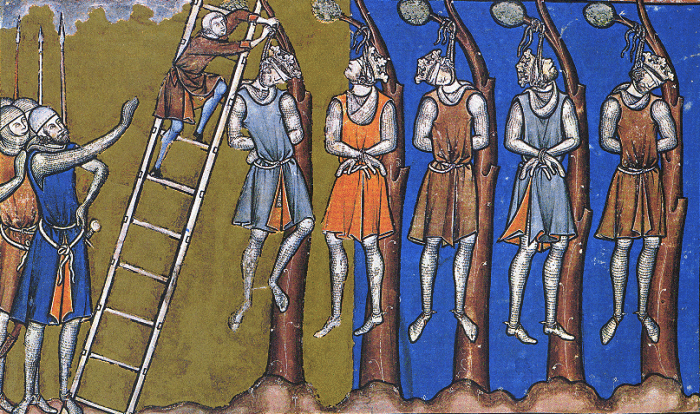 This episode's texts:
The Warenne (Hyde) Chronicle. Ed. and trans. Elisabeth M.C. van Houts and Rosalind C. Love. Oxford: Clarendon, 2013.
References:
Barlow, Frank. William Rufus. Yale English Monarchs. New Haven: Yale UP, 2000. First published by Methuen London, Ltd. in 1983.
Eadmer. Eadmer's History of Recent Events in England. [Historia Novorum in Anglia.] Trans. Geoffrey Bosanquet. Philadelphia: Dufour, 1965.
Image: Detail from the Morgan Bible (Pierpont Morgan Library, Ms M. 638)