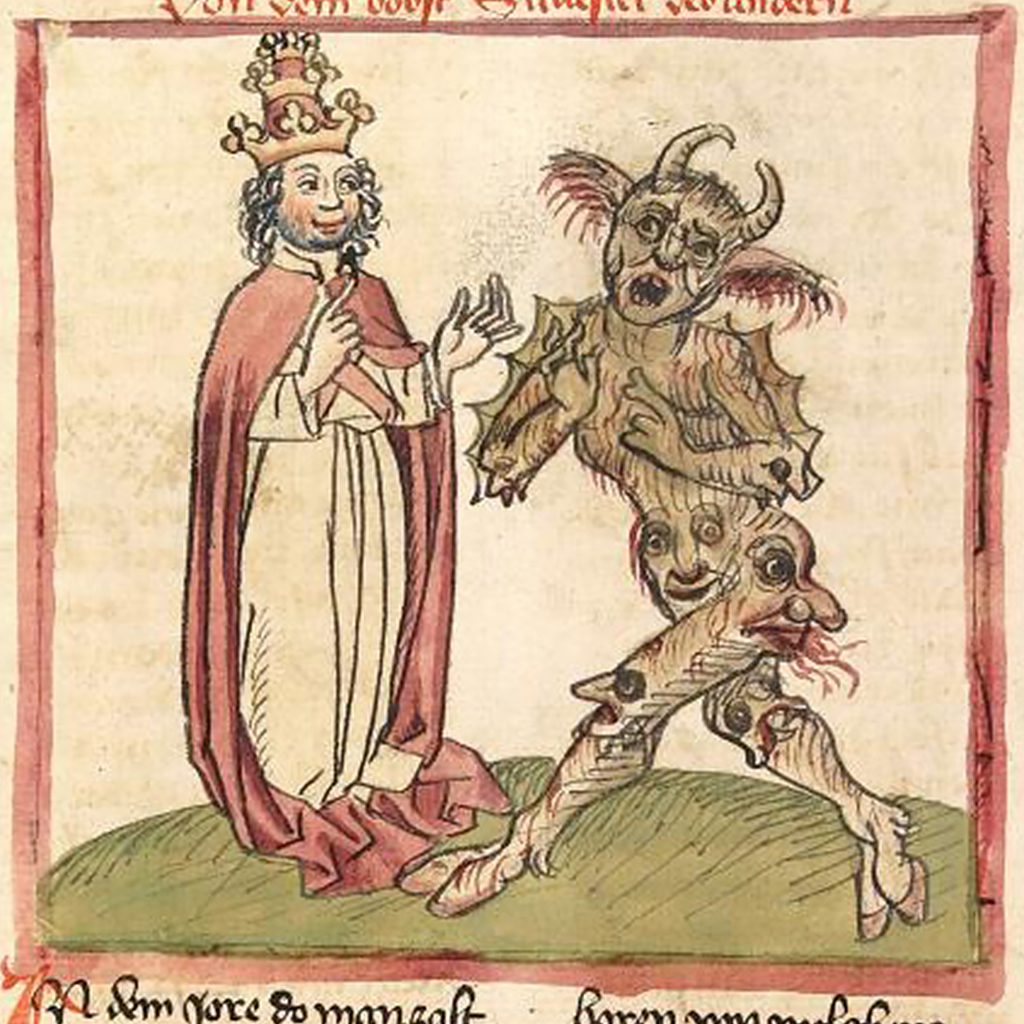 We pick up our unfinished thread from the Melrose Chronicle by exploring the "Dark Legend" of Gerbert d'Aurillac, who became Pope Sylvester II allegedly through the assistance of the devil. We'll hear one version of this legend as told by William of Malmesbury, and then examine what we know about the historical Gerbert.
Today's Texts:
William of Malmesbury. Chronicle of the Kings of England. Edited by J.A. Giles, translated by John Sharpe and J.A. Giles, George Bell & Sons, 1895. Google Books.
Gerbert d'Aurillac. "Letter 51." The Letters of Gerbert with His Papal Privileges as Sylvester II, translated and edited by Harriet Pratt Lattin, Columbia UP, 1961, pp. 91-92.
References:
Allen, Roland. "Gerbert, Pope Sylvester II." The English Historical Review, vol. 7, no. 28, Oct. 1892, pp. 625-668. Google Books.
Brown, Nancy Marie. The Abacus and the Cross: The Story of the Pope Who Brought the Light of Science to the Dark Ages. Basic Books, 2010.
Image: Illustration of Pope Sylvester II with a devil from a 15th-century manuscript of Martin of Opava's Chronicon pontificum et imperatorum (from Wikimedia Commons).