Episode 4, which continues the story of the murder of Bishop Walcher of Durham foreseen in our previous episode, is now available. Sorry for the bit of a delay in posting — finals week strikes, and I'm up to my eyeballs in grading, alas. So 'tis the season for a tale of murder and massacre.
This episode's selection is from:
Symeon of Durham. Libellus de exordio atque procursu istius, hoc est Dunhelmensis, ecclesie: Tract on the Origin and Progress of this the Church of Durham. Ed. and Trans. David Rollason. Oxford: OUP, 2000.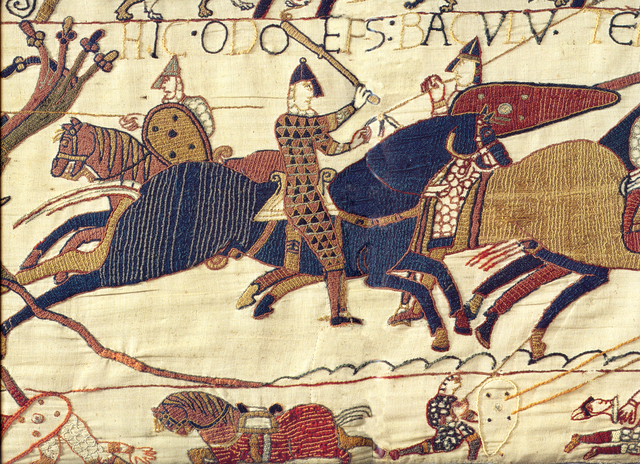 Image: Odo of Bayeux rallies the troops at the Battle of Hastings, as depicted on the Bayeux Tapestry. Wikimedia Commons.