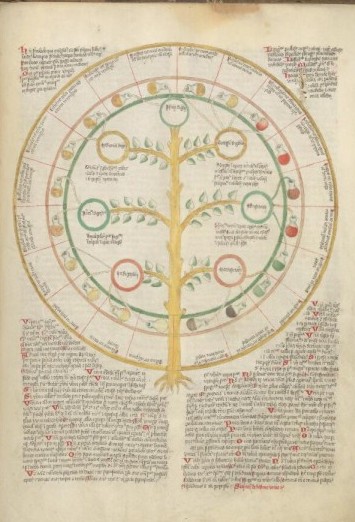 Better late than never, it's Episode 9, wherein we hear Eberhard the German's description of his own doomed conception, after a fashion, by which he introduces his handbook of Latin composition, the Laborintus.
This episode's text:
Eberhard the German. "The Laborintus of Eberhard: Rendered into English with Introduction and Notes." Trans. Evelyn Carson. Diss. Cornell University, 1930. Print.
Image: Wellcome Library, MS 49, fol. 42r.  "Uroscopy Chart."