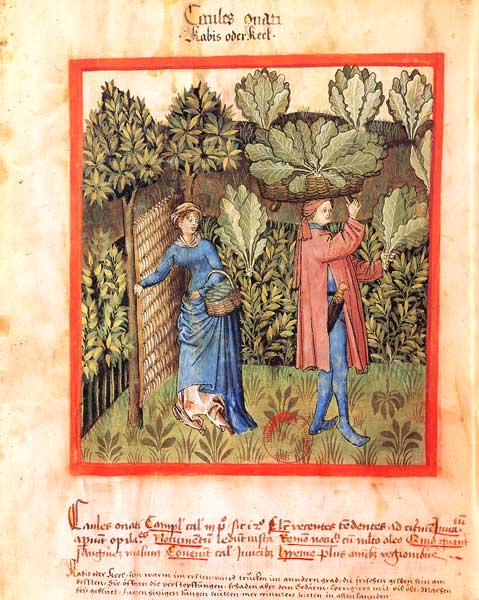 We continue with Part 2 (of 3) of the 13th-century peasant epic Meier Helmbrecht, in which Helmbrecht returns to his family after a year as squire to a robber knight, and cultures clash accordingly.
Today's Text
Wernher der Gartenaere. Meier Helmbrecht. In Peasant Life in Old German Epics, translated by Clair Hayden Bell, Columbia UP, 1931. Archive.org.
References
Image credit: detail of cabbage harvesting from a 15th-century manuscript of Ibn Butlan's Tacuinum sanitatis, Paris, BnF, Département des manuscrits, Latin 9333 fol. 20.