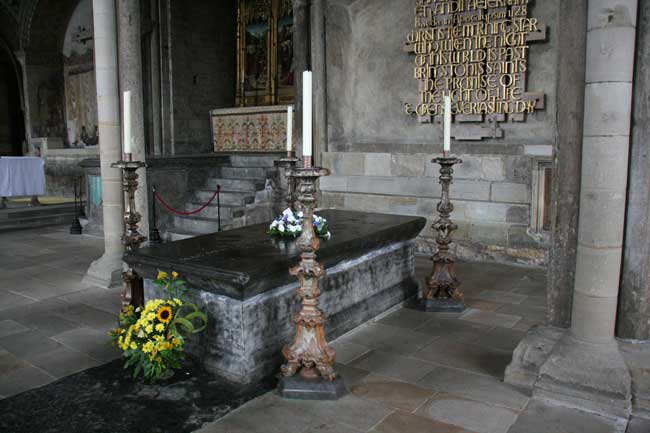 On this episode, we look at a couple of diggers of relics: first, Elfred (or Aelfred or Alfred), who brought the relics of the Venerable Bede to Durham Cathedral; and second, antiquarian James Raine, who dug up those same relics in the early 19th century.
Images of the cast of the skull of Bede and its lovely, TARDIS-blue storage box.
References
Simeon of Durham. Simeon's History of the Church of Durham. Trans. Joseph Stevenson. Church Historians of England. Vol. 3, pt. 2. London: Seeley's, 1855. 619-711. Google Books.
Symeon of Durham. Libellus de exordio atque procursu istius, hoc est Dunhelmensis, ecclesie: Tract on the Origin and Progress of this the Church of Durham. Ed. and Trans. David Rollason. Oxford: OUP, 2000.
Geary, Patrick J. Furta Sacra: Thefts of Relics in the Central Middle Ages. Revised ed. Princeton, N.J.: Princeton UP, 1990.
Raine, James. A Brief Account of Durham Cathedral, with Notices of the Castle, University, City Churches, &c. Newcastle: Blackwell & Co., 1833. Google Books.
Story, Joanna, and Richard N. Bailey. "The Skull of Bede." The Antiquaries Journal 95 (2015): 325-50.
Warner, Richard. A History of the Abbey of Glaston; and the Town of Glastonbury. Bath: Richard Cruttwell, 1826. Google Books.
Image
Photo of the present-day tomb of Bede, by Robert Scarth. Used under Creative Commons License (CC BY-SA 2.0)