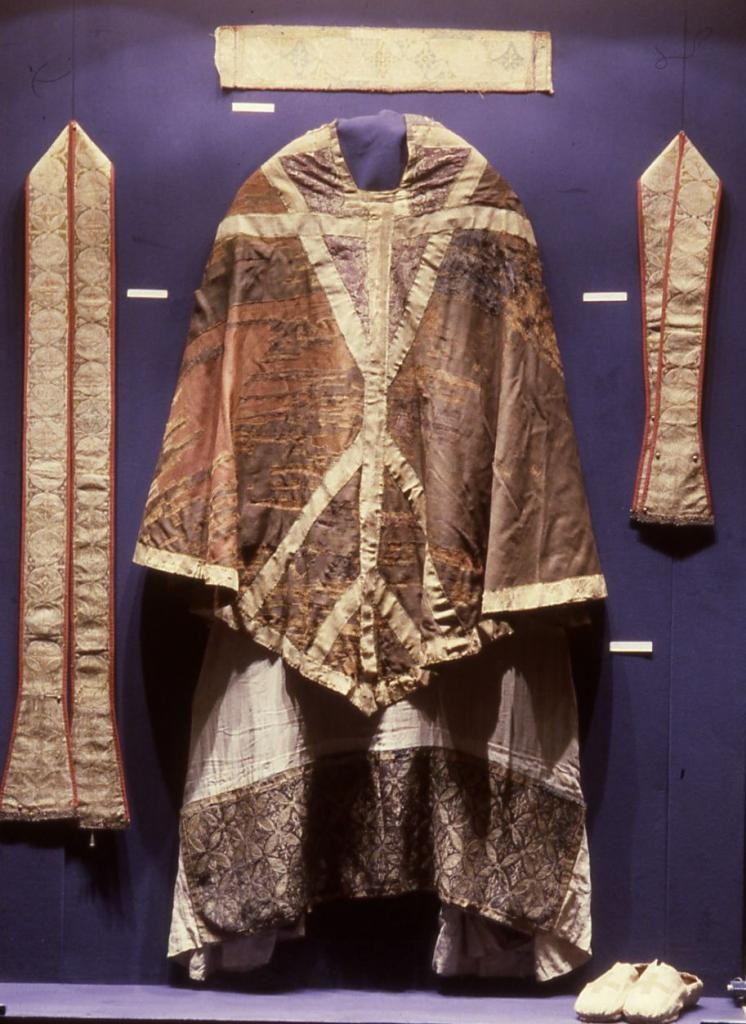 This episode, we turn to the Chronicle of Battle Abbey to hear a tale of extortion, divine punishment, and ecclesiastical fashion.
This week's text:
The Chronicle of Battel Abbey from 1066 to 1176. Trans. Mark Antony Lower. London: John Russell Smith, 1851. (At Google Books)
With emendations from:
Searle, Eleanor, ed. and trans. The Chronicle of Battle Abbey. Oxford: Oxford UP, 1980.
Image: Chasuble and vestments of Thomas Becket, 12th cent. (J.P. Elie, Musées de Sens)