In this episode, we wrap up the Melrose Chronicle's account of Simon de Montfort with a look at the miracle stories attached to his relics.
This episode's texts:
The Melrose Chronicle. In The Church Historians of England. Vol. IV, Part I. Ed. and trans. Joseph Stevenson. London: Seeley's, 1856. [Available at Google Books.]
"Miracles of Simon de Montfort." Trans. George Walter Prothero. The Life of Simon de Montfort, Earl of Leicester. London: Longmans, Green, and Co., 1877. [Available at Google Books.]
Translation of the Dictum of Kenilworth at the National Archives.
References:
Bartlett, Robert. Why Can the Dead Do Such Great Things?: Saints and Worshippers from the Martyrs to the Reformation. Princeton: Princeton UP, 2013.

Heffernan, Thomas J. "'God hathe schewed ffor him many grete miracules': Political Canonization and the Miracula of Simon de Montfort." Art and Context in Late Medieval English Narrative: Essays in Honor of Robert Worth Frank, Jr. Ed. Robert R. Edwards. Cambridge: D.S. Brewer, 1994. 177-192.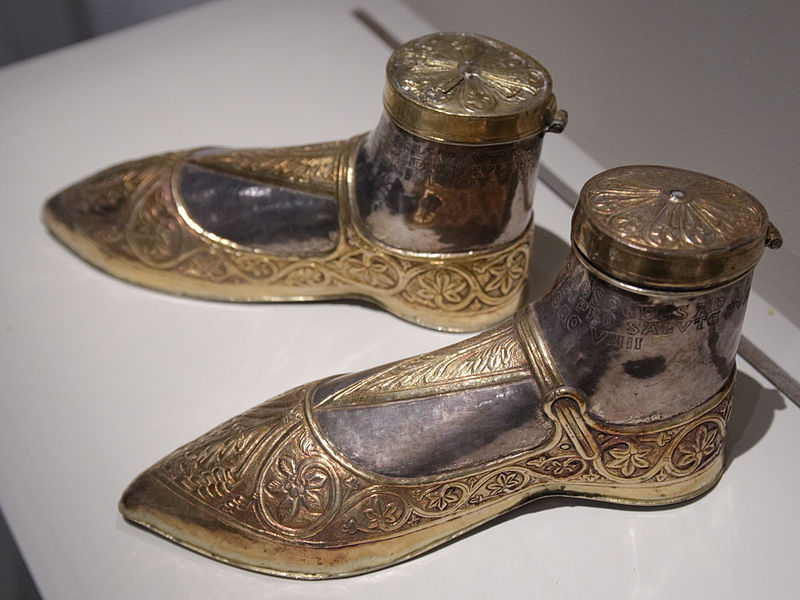 Image: Foot reliquaries of St. Anselm (early 14th cent.). © Marie-Lan Nguyen / Wikimedia Commons / CC-BY 2.5