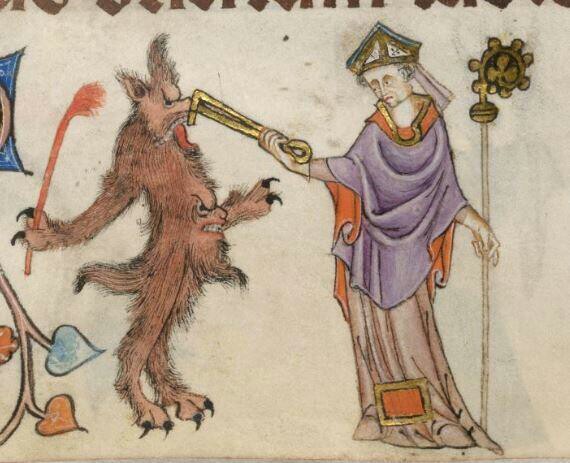 In this (belated) episode marking our seventh anniversary, we learn about the infernal realms, straight from the devil's mouth, going from a 11th-century Old English text to the 16th-century stage. We also learn why you shouldn't attack your father with an ax and what demonic possession has in common with e. Coli.
Today's Texts
References
Andrew, Malcom. "Grendel in Hell." English Studies, vol. 62, no. 5, 1981, pp. 401–410.
Robinson, Fred C. "The Devil's Account of the Next World: An Anecdote from Old English Homiletic Literature." Neuphilologische Mitteilungen, vol. 73, no., 1/3, 1972, pp. 363-371. JSTOR, www.jstor.org/stable/43345366.
Image credit: Detail from British Library, Add MS 42130, f. 54v.