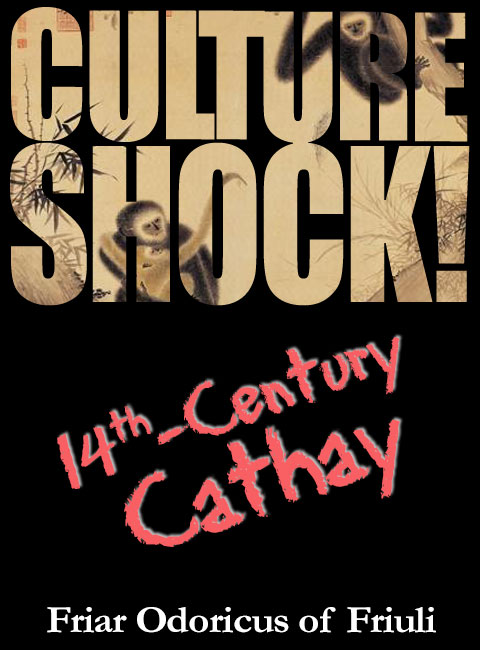 At last we reach the coast of China with Friar Odoricus in the final episode of our medieval travelers series. We also take a look at the Renaissance exploration advocate and scholar, Richard Hakluyt, whose name adorns the learned Society that produced many of the translations we've used in this series and who himself provides the translation of Odoricus featured in this episode.
Today's Text:
Odoricus. "The Voyage of Frier Beatus Ordoricus to Asia Minor, Armenia, Chaldea, Persia, India, China, and Other Remote Parts, &c."

The Principal Navigations, Voyages, Traffiques and Discoveries of the English Nation,

edited and translated by Richard Hakluyt, vol. 4, Macmillan 1904, pp. 371-444.

Google Books

.

John de Marignolli. "Recollections of Travel in the East, by John De' Marignolli, Papal Legate to the Court of the Great Khan, and Afterwards Bishop of Bisignano." Cathay and the Way Thither, translated by Henry Yule, vol. 2, Hakluyt Society, 1866. Google Books.
References:
Special audio credits:
Music playing under Hakluyt excerpt: John Dowland's "Semper Dowland Semper Dolans," performed by I Solipsisti, used under the CC-BY 3.0 license.
Gibbon sound recording by Freesound.org user RTB45, also used under the CC-BY 3.0 license.