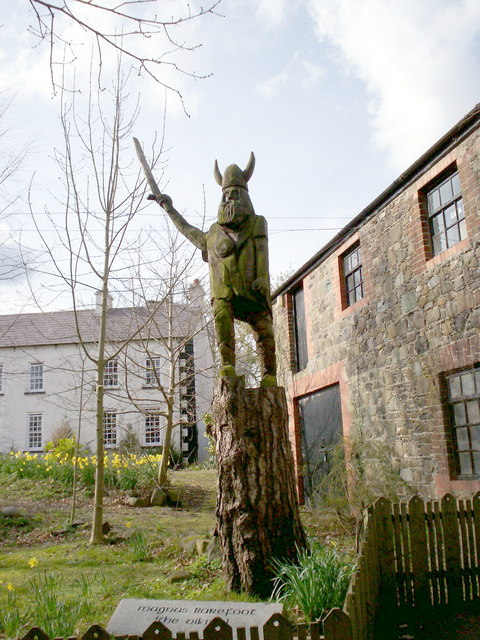 This episode we (that is, I) wax autobiographical as we look at our first saga text, an account of the death of King Magnus Barefoot during his attempted conquest of Ireland in 1103. Also, there are some thoughts on the idea of the progress of literary technique.
Today's Text:
Snorre Sturluson. The Heimskringla, or The Sagas of the Norse Kings. Translated by Samuel Laing, revised with notes by Rasmus B. Anderson, vol. 4, John C. Nimmo, 1889. Available at Google Books.
References:
Image: Wooden statue of Magnus Barefoot in Tannaghmore Gardens, Craigavon, Northern Ireland. Photo by P Flannagan, via Wikimedia Commons.