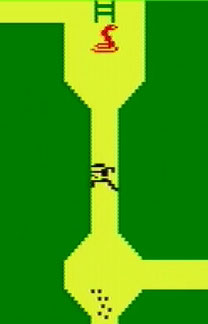 This episode we slither into spring with several tales of serpent shenanigans as well as science (or it's medieval equivalent).
This Episode's Texts:
Isidore of Seville. The Etymologies of Isidore of Seville. Translated by Stephen A. Barney, W.J. Lewis, J.A. Beach, and Oliver Berghof with Muriel Hall, Cambridge UP, 2006.

The Life and Miracles of St. William of Norwich,

written by Thomas of Monmouth and translated by Augustus Jessopp and M.R. James. Cambridge UP, 1896. [Available on

Google Books

.]

Richard de Fournival. Master Richard's Bestiary of Love and Response. Translated by Jeanette Beer, U of California P, 1986.

Simeon of Durham.

Simeon's History of the Church of Durham

,

Church Historians of England

, edited and translated by Joseph Stevenson, vol. 3, part 2, Seeley's, 1855, pp. 619-711.

Google Books

.

Symeon of Durham. Libellus de exordio atque procursu istius, hoc est Dunhelmensis, ecclesie: Tract on the Origin and Progress of this the Church of Durham. Edited and translated by David Rollason, Oxford UP, 2000.
Image: Snake encounter and world map from the Intellivision game Advanced Dungeons and Dragons.