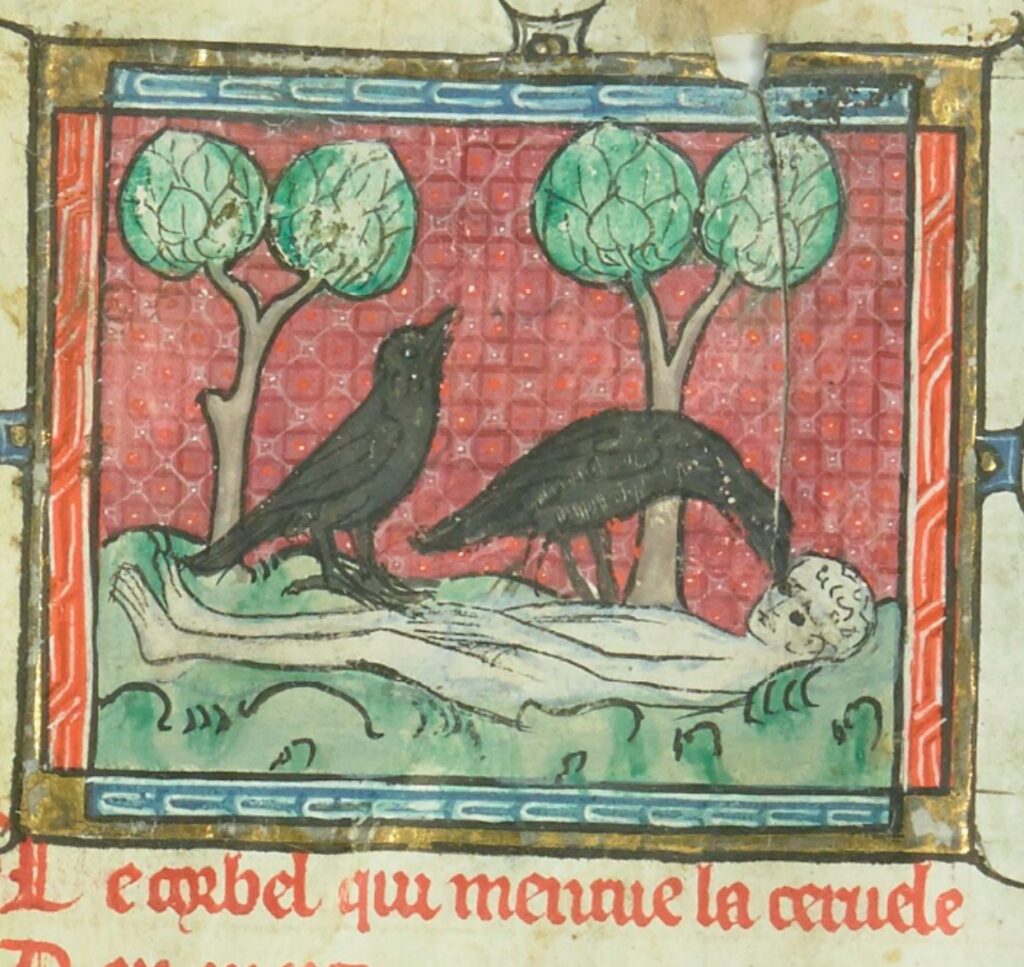 This episode we conclude the story of the peasant lad who spurned a humble farming life to go off live the high life with a robber knight and, as we shall see, did not ultimately get the life he expected. Here is the final part of Meier Helmbrecht.
You can get a sense of the landscape surrounding the location identified (by some scholars) as the site of the Helmbrecht Farm through this Google Street View link: https://goo.gl/maps/XrweFAqfGQEAMxxdA
Today's Text
Wernher der Gartenaere. Meier Helmbrecht. In Peasant Life in Old German Epics, translated by Clair Hayden Bell, Columbia UP, 1931.
References
Bastow, A. "Peasant Customs and Superstitions in Thirteenth Century Germany." Folklore, vol. 47, no. 3, Sept. 1936, pp. 313-328. JSTOR, www.jstor.org/stable/1256867.
Dobozy, Maria. The Saxon Mirror: A Sachsenspiegel of the Fourteenth Century. U of Pennsylvania P, 1999. Archive.org.
Jones, George Fenwick. Honor in German Literature. U of North Carolina P, 1959. JSTOR, www.jstor.org/stable/10.5149/9781469657608_jones.9.
Lewis, Charlton T. A History of Germany from the Earliest Times. Harper & Brothers, 1874. Google Books.
Nordmeyer, George. "The Judge in the Meier Helmbrecht." Modern Language Notes, vol. 63, no. 2, Feb. 1948, pp. 95-104. JSTOR,www.jstor.org/stable/2909515.
Price, Arnold H. "Early Places Ending in -heim as Warrior Club Settlements and the Role of Soc in the Germanic Administration of Justice." Central European History, vol. 14, no. 3, Sept. 1981, pp. 187-199. JSTOR, www.jstor.org/stable/4545929.
Audio Credit: A Clockwork Orange. Directed by Stanley Kubrick. Warner Bros., 1972.
Image Credit: Manuscript illustration detail of crows eating the eyes of a corpse (Bibliothèque Nationale de France, fr. 1951). From The Medieval Bestiary: https://bestiary.ca/beasts/beastgallery252.htm.
Chapters
00:00:00: Introduction
00:23:04: Text: Meier Helmbrecht, ll. 1463-1934
00:43:06: Commentary
01:05:00: Riddle
01:05:46: Outro