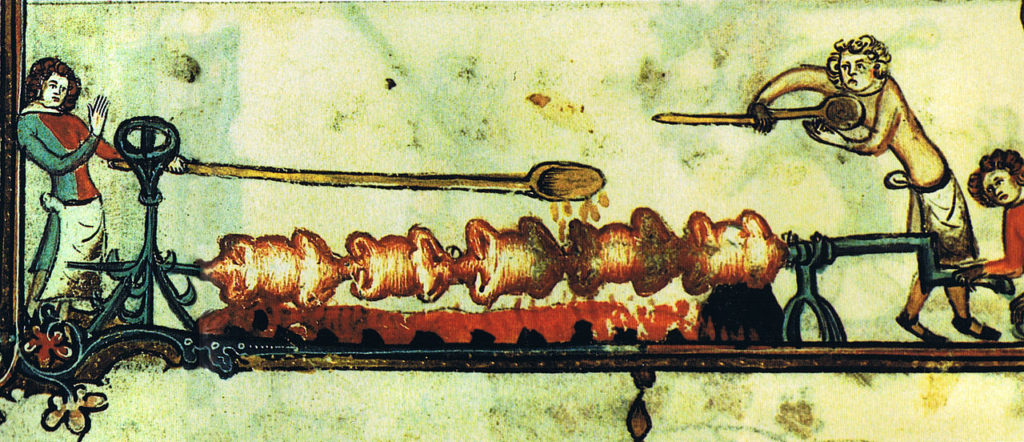 This episode, we start shifting into holiday mode with an anecdote about a bishop behaving badly at Battle Abbey.
This Episode's Text:
The Chronicle of Battel Abbey from 1066 to 1176. Translated by Mark Antony Lower, John Russell Smith, 1851. (At Google Books)
Lanfranc. The Letters of Lanfranc, Archbishop of Canterbury. Edited and translated by Helen Clover and Margaret Gibson, Clarendon Press, 1979.
References:
Searle, Eleanor, editor and translator. The Chronicle of Battle Abbey. Oxford UP, 1980.
Kerr, Julie. "Heavenly Hosts." History Today, Nov. 2007, pp. 54-59.
The Rule of St. Benedict. Translated by Leonard Doyle, 1948. The Order of Saint Benedict, http://www.osb.org/rb/text/toc.html.
"Martinmas – A European Feast." Medieval Histories, 10 Nov. 2014, http://www.medievalhistories.com/martinmass-is-a-european-feast/.
Image: detail of birds roasting on a spit from Bodleian MS MS 264 fol 170v.